Earlier I shared videos demonstrating a basic straight stitch or "running stitch" and a whip stitch. By now hopefully you have mastered those two and feel confident holding a sewing needle and navigating fabric, because it's time for more stitches!
This video from ExpertVillage (only 2 weeks til I can start sharing my own videos – darn you study abroad!) demonstrates what's called a back stitch. When you start doing sewing projects by hand, this is probably the best stitch to use for basic seams. It's much stronger and more durable than the straight/running stitch but requires a little more effort.
This video is from GulfCoastCottage. This is a different kind of stitch from the others that I've shared in that it's actually meant to be seen. It can be functional holding two edges of fabric together or completely decorative along the edges of a garment such as this: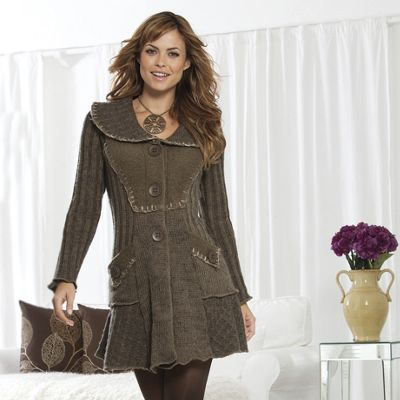 Maybe a future project could be a blanket-stitched pillow like this?
Start learning to master these hand stitches and see what fun things you can make even with just these simple techniques!
Learni.st – Learn how to sew starting from step one
Pinterest & Twitter – Follow for tips, ideas, and more
Etsy – Shop Sew Me Your Stuff